Download Presentation: Developing a Quality Cacao Industry in Bolivia: Alto Beni Cacao Co., 2013 Summary.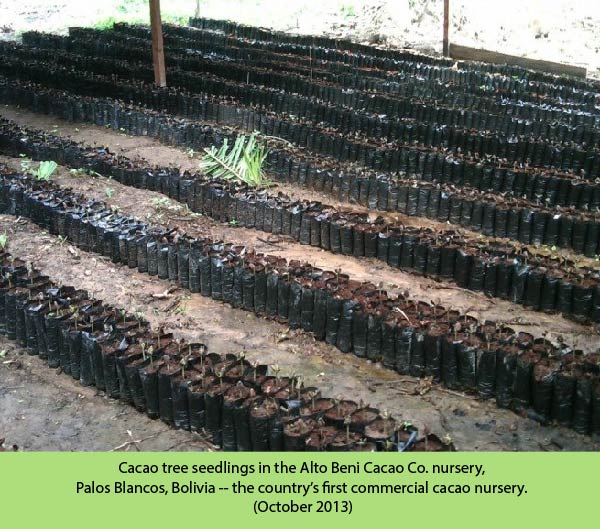 The Alto Beni Cacao Company is committed to revolutionizing the Bolivian cacao industry. We do this by sustainably increasing production levels of high-quality varietals of Bolivian cacao, introducing industry-leading quality control and management techniques to Bolivia for the first time, and by directly connecting cacao producing communities in the Alto Beni region to chocolatemakers and other global buyers of specialty cacao.
© 2013 Alto Beni Cacao Co.